Trucks have gone from useful delivery and work vehicles to luxury rides, recreational vehicles, and even mobile offices. Americans love trucks, and truck ownership has taken on a new status with the addition of so many upscale features and more build options than any other vehicle besides a Jeep. The Toyota Tacoma is no exception to versatility, with more trims and build options added almost every year. For well over ten years, the Tacoma has been the best-selling midsize truck in America for good reason. You know that when you see a used Toyota Tacoma for sale, it will hold its value and be good for a while to come. If you're thinking about buying a used Toyota Tacoma, it's a good decision.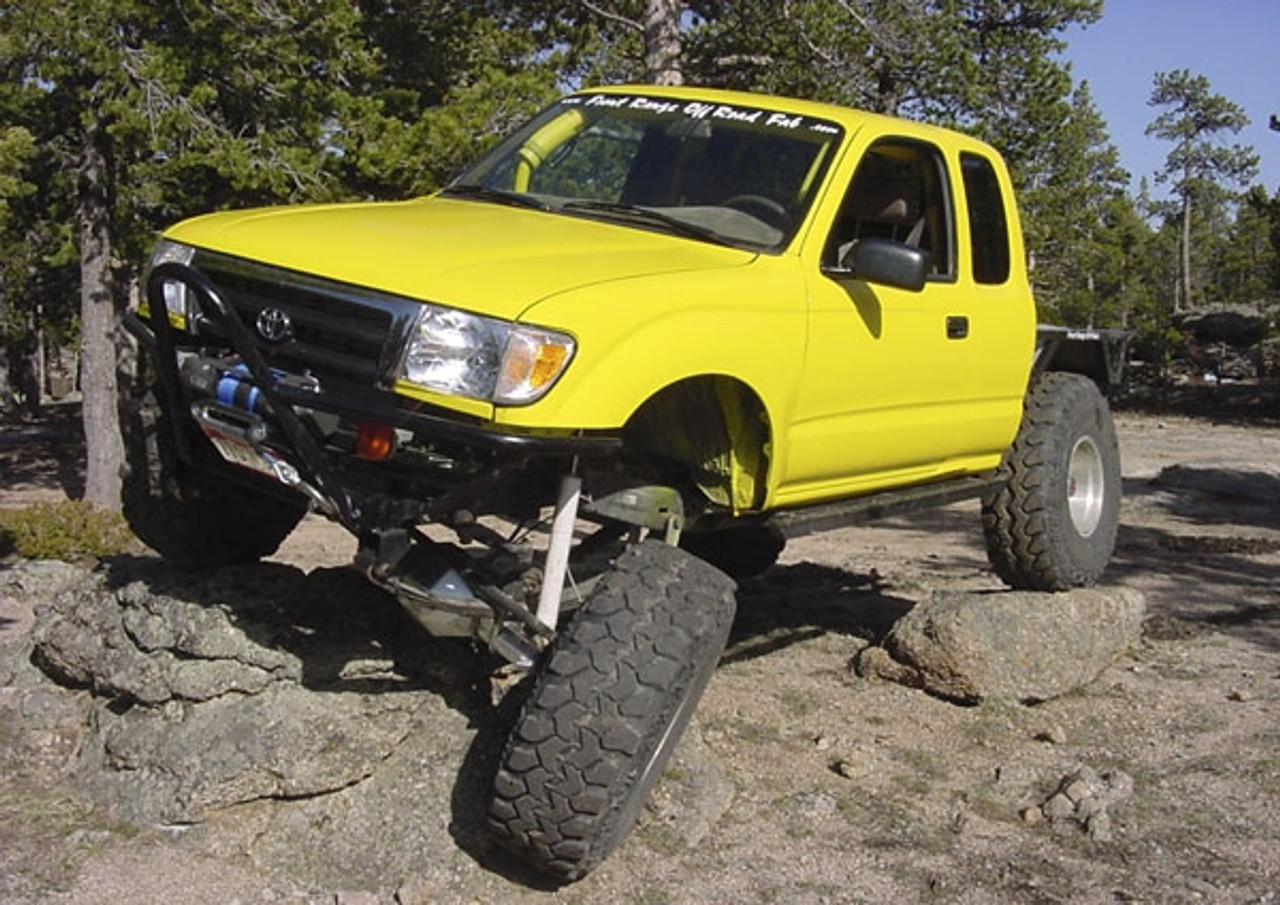 First-time truck buyers may wonder whether or not a truck like the Tacoma can be a good daily driver if you plan to purchase a truck as your only vehicle. Truthfully, it can. It does depend on a few factors, like who plans to drive the truck and what else you plan to do with it, but a midsize truck is just as feasible for driving daily as a large SUV. After all, a large SUV often shares a truck-based chassis that will have a similar feel in ride quality and Toyota Tacoma parts are easy to find. There are other things to consider with a truck, but a midsize truck like a Tacoma can be a great daily driver, even if you have a family.
Driving a Tacoma
Trucks tend to have a stiffer driving experience than cars and small SUVs, but if you have ever driven a large vehicle like a minivan, wagon, or large SUV, then driving a midsize truck won't be much different in terms of its length. Fortunately, trucks have benefitted from the same upgrades to suspension systems that large SUVs enjoy, so even if the ride is stiffer than a car, it will still be comfortable. Like any new vehicle of any size, you may need to get used to driving a vehicle like a truck, as the steering will have a wider turn radius around corners, but the ride height will give you a great view of the road and your surroundings.
Now with rearview cameras and safety features, driving a truck has never been easier. Going back even ten years, all Tacoma models came standard with traction and stability control, which helps when driving in snowy climates. In 2016, Toyota upgraded the suspension on all Tacoma models, improving the ride quality and steering responsiveness. For 2018, Toyota Safety Sense was added as standard equipment for all Tacoma models, which adds the suite of driver-assisted safety features like lane departure alert with sway warning, a pre-collision system, and radar cruise control, to name a few.
Four-wheel drive is optional for every year, so if that is an important feature for you, make sure the truck you are looking at has it. With four-wheel drive, your truck will also gain height, skid plates, and other equipment to protect the underbody of the truck when you go off-road. The type of tires you get will determine how well your truck drives over certain types of terrain, so it's worth finding the appropriate tires if you live on a dirt road that has frequent bouts of mud, you live in a sandy area, or even if you plan to just drive it on the pavement. Generally, any truck drives better with a load in the bed, so if you don't plan to use it for hauling on a regular basis, you may want to consider adding sandbags for extra weight.
Interior and Exterior Space
Depending on how you plan to use your Tacoma, there are several optional cab and bed sizes you may find while searching for a used truck. The regular cab offers a bench seat that fits up to three passengers, the access cab has small back seats best for small children and is suited to four, and the double cab has a bigger back seat to accommodate adults with room for five. Seats in the Tacoma are comfortable and adjustable for adults of any size, and seat upholstery will vary between cloth, leather, and simulated leather, depending on the trim level and year. Even going back ten years, the Tacoma had powered accessories, smartphone connectivity through the audio system, and steering wheel-mounted controls.
Bed sizes will vary according to the build of the original, but all beds going back to 2011 will have a standard composite bed liner to offer a protective layer for strength. Also standard are handy tie-downs, and you may find bed rails or a storage rack if you find the right truck. Another option you could find is the outlet in the bed sidewall, which is good for plugging in lights or other low-wattage items when camping. Some trucks might even be sold with tonneau covers, which are helpful for keeping the bed clean of debris and water.
Even though the Toyota Tacoma is considered midsize, it's a favorite for off-road enthusiasts, and it can do some light-duty towing. Under the hood, you are most likely to find the 2.7-liter four-cylinder engine that came standard in most Tacoma models, though a V6 engine is also possible. Before 2016, the V6 engine would be 4.0-liter, and after 2016 it would be 3.5-liter. The V6 engine will provide more power for towing and will also have better torque for off-road driving. Depending on the engine and the year, you can expect to tow anywhere from about 3,500 to 6,800 pounds. That's enough for a small camper or trailer with light equipment. Just make sure you check the capacity of the specific truck you are looking at before you buy it to make sure it has enough capability for your needs.
When it comes to off-roading, the Tacoma is often a favorite for those who love driving trails or exploring the wilderness. The TRD Pro is the trim of choice for that type of experience because it comes with heavier-duty suspension and shocks, a limited-slip differential, and better traction and stability control. More recent years offer electronic assists and camera views that make off-roading easier. Few other trucks are as comfortable driving off-road as the Tacoma, so it makes a perfect vehicle for farm work, living outside of towns or cities, or as a work truck that may have to go places regular vehicles can't or shouldn't.
Toyota Tacoma as a Daily Vehicle
For the last decade, the Tacoma has enjoyed the addition of technology for those who want to access content from their phones through the audio system, whether through Bluetooth or the Entune system. Other tech like a rearview camera, an infotainment system, USB ports, and even available navigation could be found in the right year and trim. Toyota tends to be generous with features in the Tacoma, so even the base trim of any year is likely to still have a lot of comforts and conveniences most buyers will appreciate. For those longer highway drives, you can expect cruise control to make it easier. Since 2016, you will also have automatic headlights.
No matter what year you choose to purchase, the Toyota Tacoma holds its value. You can expect to enjoy several years with a used Tacoma and many miles with good maintenance. In general, the Tacoma is built with reliable body strength and performance in mind, not to mention excellent safety ratings. This is an excellent vehicle for daily driving if you plan to purchase a truck for the first time, but even dedicated truck owners love the Toyota Tacoma for its ruggedness and durability in virtually any driving conditions.